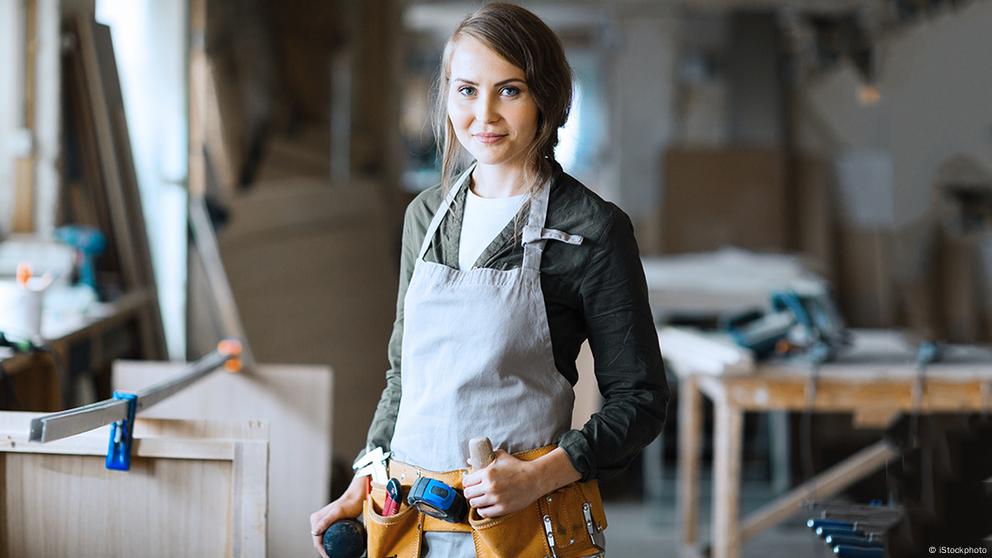 Nico enjoys working with his hands. He is skilled, and he likes repairing lamps and bikes. People who work with their hands are called Handwerker (tradespeople). They install things, sew, make or draft things, or mill things using various materials.
In a lot of the skilled trades, employment opportunities are good. Painters are sought after, for example, as are bakers and plant mechanics. The most popular trades course for men is automotive mechatronics engineer, and for women, hairdresser.
The best-known type of training in Germany is a two-track course in which you study theory at a vocational school as well as doing an apprenticeship with an employer. Once you have successfully completed your training and have passed your exams, you become a Geselle (journeyman) or Gesellin (journeywoman). In order to run your own company or shop, you have to pass another exam to become a Meister or Meisterin (master). You will find more information about careers in the skilled trades and their respective training programs at the Handwerkskammer (chamber of trades and crafts).
If you are not sure whether a particular occupation suits you, it's a good idea to do an internship with a company.