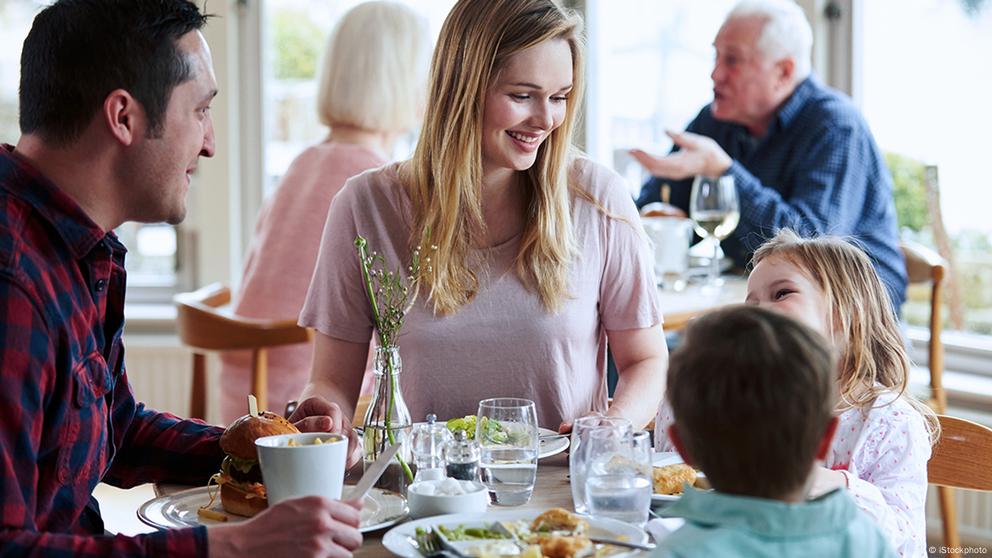 "Frühstücken wie ein Kaiser, Mittagessen wie ein König und Abendessen wie ein Bettelmann" ("Eat breakfast like a king, lunch like a prince, and dinner like a pauper"). It's a saying that no longer applies, even if Germans are generally known for enjoying a nice breakfast. In fact, compared with other countries, breakfast is an important meal in Germany, especially on the weekends. In most cafes, bars and bistros, you can order a very nice breakfast with lots of different options. But in the busy work and school week, most people don't manage more than a coffee or tea and a slice of toast or a roll.
Lunch is also an important meal, but most people don't eat lunch at home during the week. There are usually cafeterias for employees at larger companies, and lunch is served in most schools. You can also find a good lunch deal at a restaurant.
But don't worry, you don't have to eat a pauper's dinner! A classic German dinner consists of bread with cold meat or cheese, which is why it's called "Abendbrot". But a lot of families who don't see each other during the day will eat a cooked dinner in the evening. And if you're invited to dinner, your hosts will usually cook a hot meal for you rather than offer you sandwiches. You can also order hot meals at restaurants and bars in the evening.