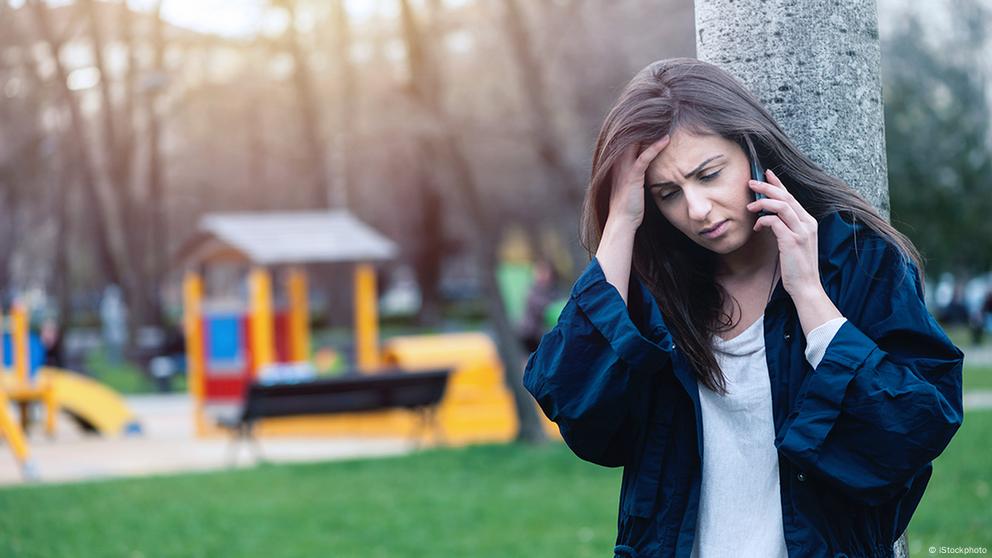 Selma is in a bind: her father has found out that she met up with Nico. Now he has forbidden her from leaving the house. Who can she talk to?
If you should find yourself in a crisis situation and you need advice from a neutral person, you can call a Sorgentelefon (helpline) number. Volunteers working here can help with all sorts of concerns: relationship problems, addiction, violence, illness, loneliness, bullying ...
There are various kinds of helpline in Germany. Anyone who needs help can call a TelefonSeelsorge (telephone helpline) or choose to chat online. This service is provided by the two biggest Christian churches in Germany. Called Nummer gegen Kummer (number to ease your concerns), it offers helplines for children and young people as well as for parents. Since 2010 there has also been a helpline for Muslims (although not exclusively) called Muslimisches SeelsorgeTelefon. You can ask to speak to someone in Turkish, Arabic, Urdu, English, French or Spanish.
You do not need to pay for the phone call and you do not have to give your name. The service is anonymous and free.