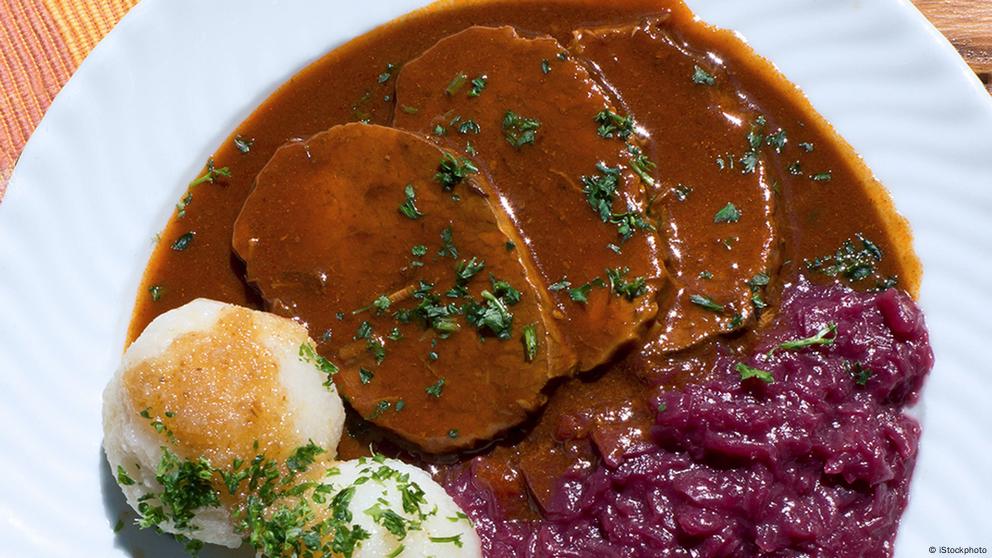 Do you like German food, or do you feel the same as Jacques? Like many people, he finds German food heavy, greasy, and meaty, and not very sophisticated. Its reputation is often reduced to sausage and sauerkraut, the dish best known abroad. Have you tried it?
Compared with other countries south of Germany, it is indeed heavy. That's because in the past, people needed calorie-rich foods to get them through the long, cold winters. Lots of dishes contain beef or pork, and the most common side dish is potatoes.
But there are also significant regional differences: While the food in Bavaria tends to be very heavy, in the North, people eat a lot of fish, such as herring. German cuisine is quite varied and, despite the cliche, can be surprisingly sophisticated. Try some regional dishes like Königsberger Klopse (meatballs in a white sauce with capers), Rheinischer Sauerbraten (pot-roasted meat, most often beef that has marinated for several days), Maultaschen (filled dumplings) or Nordseekrabben (North Sea prawns). And by the way, the Germans' favorite vegetable is not cabbage, it's white asparagus.