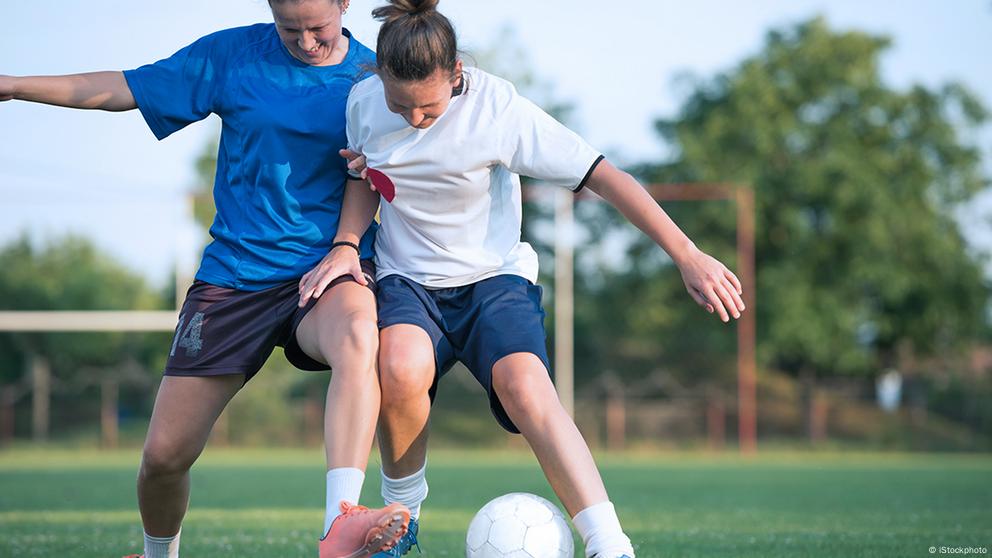 Fußball (soccer) is very popular in Germany and was for a long time a sport for men. These days nearly everyone has heard of famous male soccer players like Bastian Schweinsteiger and Thomas Müller, but how many female German soccer players do you know?
In fact, women's soccer moved from being a fringe sport to the mainstream a long time ago. More and more girls and women are taking an interest in soccer and play regularly on a team.
Since about 1970, women's teams have been growing, and in 1982 the women's national team played its first official international competition. The German women's soccer league was founded in 1990.
One player who was part of the first wave was Silvia Neid, who later became a successful coach of the national team. The German women's national team remains very successful and has won the European championship eight times, the world championship twice and Olympic Gold in 2016. Famous female German soccer players include Birgit Prinz, Nadine Angerer, Alexandra Popp and Dzsenifer Marozsán.