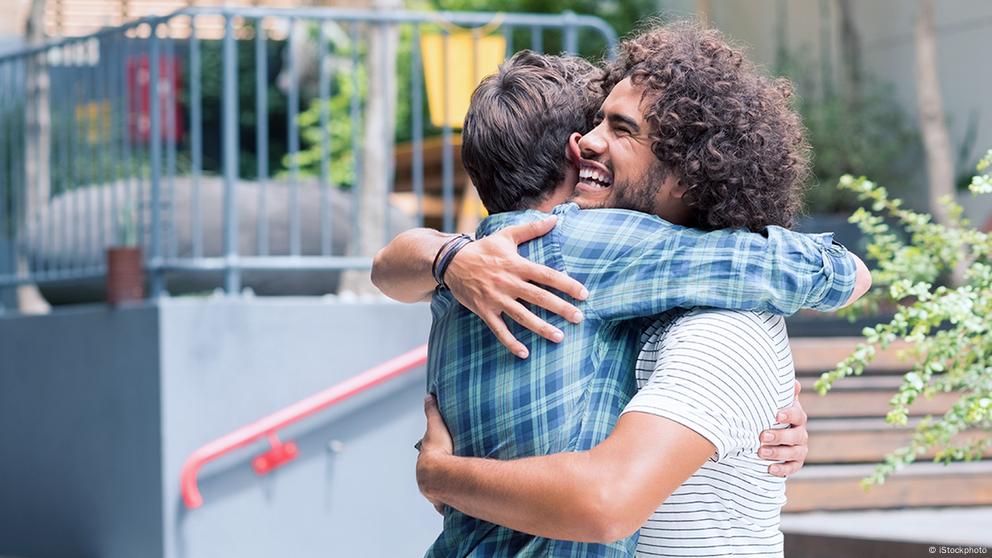 Compared with other Europeans, Germans are generally considered reserved. In recent years, however, it has become quite common for good friends to say hello and goodbye with a hug or a kiss on the cheek.
You have probably noticed too that in Germany it's acceptable for couples – whether of the same or different sexes – to hug or kiss in public. But there are boundaries here as well. Anything beyond hugging and kissing can be considered a legal offense and could be reported as "indecent behavior".
One thing you don't see often in Germany are people yelling or arguing loudly with each other in the street, in shops, cafes or on public transportation. Generally, people speak relatively quietly in public.